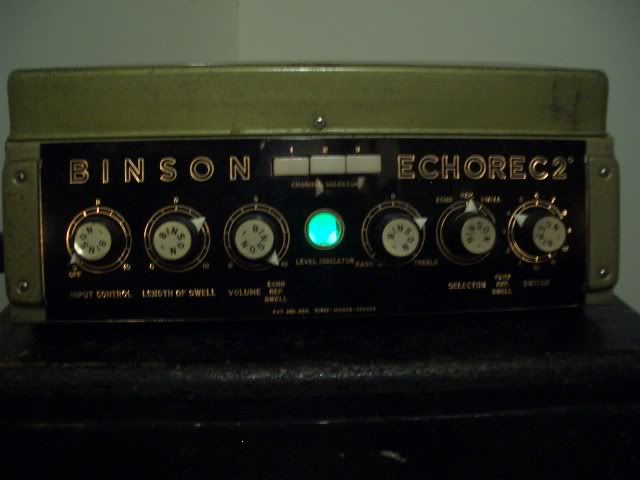 The never ending equipment quest rolls on, with some major new additions...
We're very proud to announce our endorsement of ROAD RAGE PRO GEAR, and there will be more to come on that.... But in our never ending quest to achieve the tonal nirvana of the Pink Floyd sound, there have been some other notable equipment acquisitions within our ranks. Alan Z has recently added some nice vintage gear to his keyboard arsenal, namely a Hohner Clavinet, a Wurlitzer 145B Electric Piano, a Hammond Porta B organ and a Leslie 825. Although he already owns a number of top end digital keyboards, there's nothing like the real deal and the sound of moving air through a Leslie, not to mention it just looks too cool! The later pieces also being acquired out of the necessity of not having to need a small army to haul and set up.
The other, and probably most significant new piece is a 1965 Binson Echorec 2! This is the Echo/Delay unit that David Gilmour (and Rick Wright) used on pretty much all of Pink Floyd's records in the 70's to achieve that ethereal sound that truly defined Pink Floyd. It's a sound that just cannot be properly replicated with digital delays. It was a tough find, but Andre finally hunted one down (that actually works). In fact, he found it through the efforts of his cousin, in Milan, where these units were manufactured in the 50's through the early 70's. A huge thanks to Francesca for helping her Canadian cousin broker the deal!