| | | | |
| --- | --- | --- | --- |
| Thanks For a Great 2010, Floyd Fans! | | | |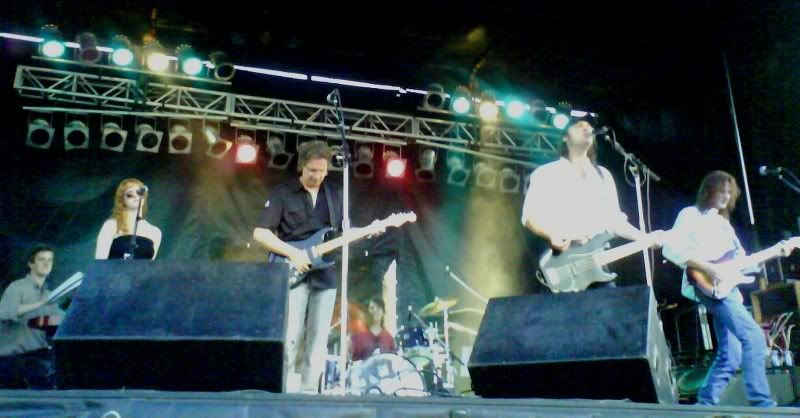 Thanks to you, Floyd Factor had their best year yet...
Just a quick note to all our valued clients, and especially the Floyd fans of Canada, for making 2010 the band's best year yet! We kicked off the year with an appearance at the Sound Academy here at home, and went on to welcome back the band's original drummer, Frank "The Tank" Peluso, and keyboard virtuoso Alan Zemaitis, and proceeded with our busiest summer of live dates since we put this ship into orbit. Some highlights were the band's shows at Taps Brewery in Niagara Falls, Hanover's Rockfest, and great time we had in Sarnia at The Stubborn Mule.
We also got to enjoy the Roger Waters launch of The Wall tour here in Toronto in Sept., and what a show it is! The band also almost made it out to Vancouver for a Wall tour event later in the year, but we couldn't swing the date. :-(
So what about 2011? Well, we're taking our annual hiatus to work up new recreations of you favourite Floyd tracks, for addition to the 2011 Floyd Factor show. Tracks under consideration include One Of These Days, Hey You, Welcome To the Machine, and Fearless. We're booking 2011 dates now, but we can tell you the show will return to the stage with our annual winter party at PK Creek in Mississauga, for a special Valentine's Day show on Feb. 11th. If you're in the GTA, and you're reading this, we hope you'll join us for a Pink Floyd love-in.
We're also working on boosting the light production for the show in 2011, new trippy backdrops, and some stage set/costuming additions as well. As always, we ask you to tell your local venue that you want to see Canada's most authentic Floyd band there, and steer them to www.floydfactor.com With your continued support, we look forward to bringing you the finest live Floyd sounds we possibly can, and keeping the torch of Pink Floyd's music lit, for us all to gather wartmth and wisdom from, from time to time.
Shine on and on, friends - FF